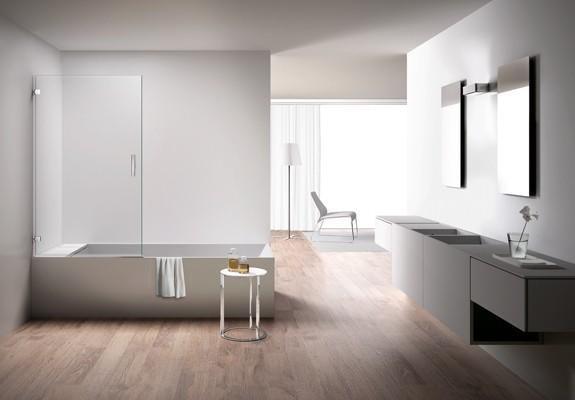 bath
4 products
Showing 1 - 4 of 4 products
Find an exclusive selection of bathroom products.
Design your bathroom according to your wishes! At Toju-Interior you have a large selection of bathroom mirrors, bathroom accessories , bathroom furniture, cosmetic mirrors, bathroom lights , soap dispensers , towel rails, shower baskets, toilet brush holders, toilet paper holders and fittings .
We work exclusively with well-known manufacturers such as Vallone , Cosmic , POMD'OR, Zack or Blumus . Fine bathroom products from various manufacturers give you a whole new attitude towards life. Whether you're showering, bathing or getting ready, you'll feel the difference.
Showing 1 - 4 of 4 products